$325.00 20% off
Sale Ends in 11 hours
$260.00 save $65.00 get promo code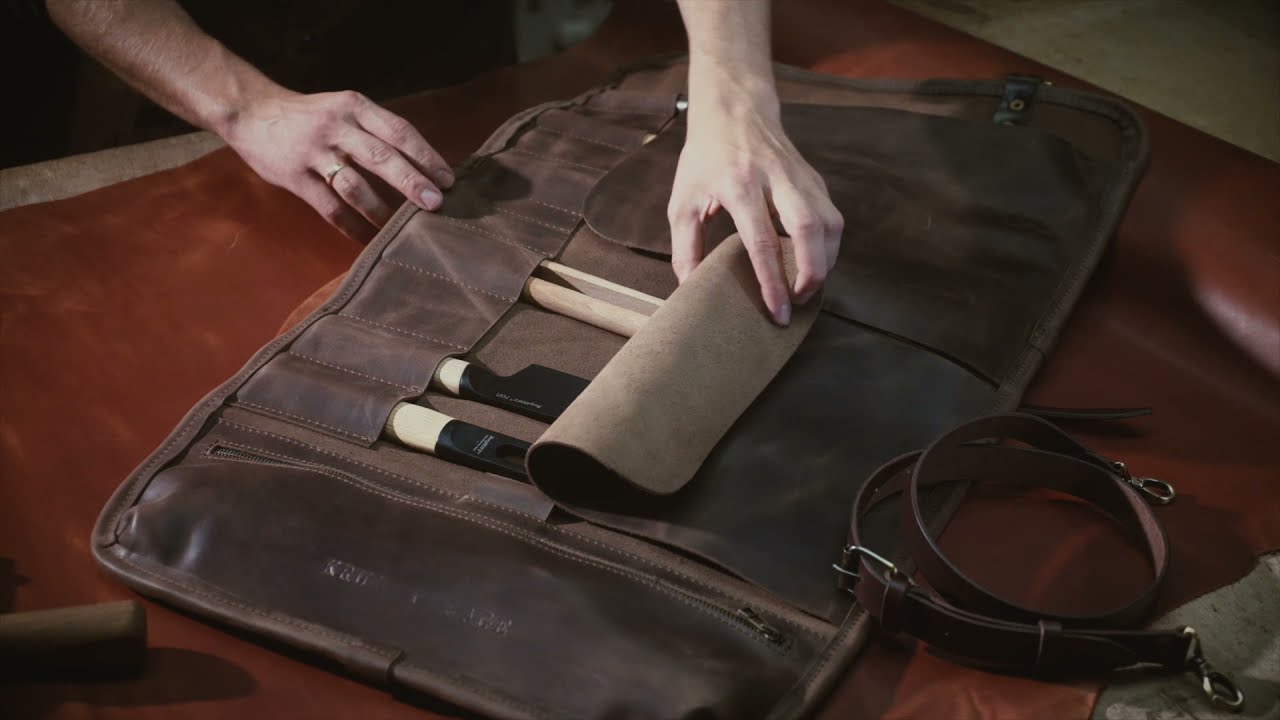 Description
Every worker needs their personal tool bag , so our Leather Chef Knife Roll is perfect for the professional chefs. Made of 100% genuine saddle leather for storing and carrying your knives and different kitchen tool utensils. The straps are made of thick vegetable tanned leather with antique colored buckle fastening.
It is the perfect leather knife roll combination for quality and versatility as it can fit 4 Large knives, 10 medium knives or different chefs tool utensils, 4 small tools and has a huge leather pocket with YKK zipper to tuck away everything else. We added a two nice sheet of leather to protect the knives. Shoulder vegetable tanned leather strap also available in kit.
Saddle leather we use is made from applying special waxes to surface of the leather. The effect here is that when rubbed the colour will change and does not immediately reverse giving it an antique look.
Check our Knife Roll LookBook for more photos
Dimensions:
Diameter when full of tools and rolled.

17cm / 6,6 inches
Color

Black
When open

43x 76cm / 17 x 30 inches