$125.00 30% off
Sale Ends in 13 hours
$87.50 save $37.50 get promo code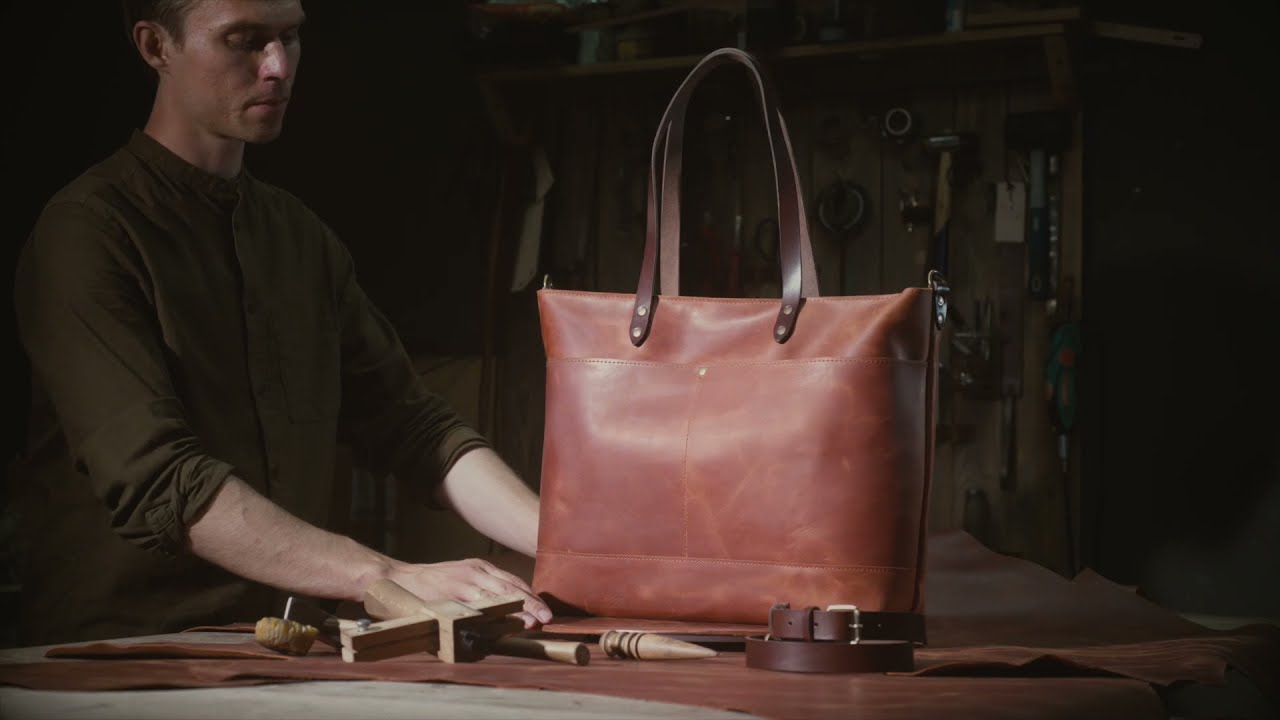 Description
The classic tote by Kruk Garage.
Smooth, genuine leather in a brushed, tonal effect, detailed stitching and an extra-spacious interior make this tote bag a winner. It comes with a leather pocket inside.
DETAILS:
genuine Full grain saddle leather
vegetable tanned straps leather
leather pocket inside.
COLOUR: Brown
OPTIONAL:
You can customize this tote bag by adding zipper closing, shoulder strap or outer pockets. Please select the options from the Dropdown menu:
- YKK zipper (+ 20 USD)
- adjustable shoulder strap made of Italian vegetable tanned leather 88-110 cm/ 34.5-43.5 inches (+ 20 USD)
- Outer pocket as wide as the tote, stitched in the middle (+20 USD) Drop down menu above.
Dimensions small:
Height

30 cm / 12 inches
Width bottom

32 cm / 12.5 inches
Depth

8 cm / 3 inches
Dimensions medium:
Height

30 cm / 12 inches
Width top

45 cm/ 17.5 inches
Width bottom

35 cm / 14 inches
Depth

11 cm / 4.5 inches
Dimensions large:
Height

34 cm / 13.5 inches
Width top:

50 cm / 19.5 inches
Width bottom

38 cm / 15 inches
Depth

13 cm / 5 inches
A PROMISE OF ENDURING QUALITY AND BEAUTY
Our artisans take great pride in creating Kruk Garage products using high quality leather that gradually grows softer and develops a rich patina. This means your item will not only stand the ravages of time but also look better with age
Click Here to See More of Our Newest Lookbook Here